YOUR BEST OPPORTUNITIES ARE CLOSER THAN YOU THINK
Few things are more powerful than a personal recommendation; that's the power of referrals. Tap into your current network of customers and see how fast your business grows.
Get insights and new business from within your own network.

Referral Engine helps business owners expand their network with a series of sweepstakes designs to encourage referrals. Here's how it works: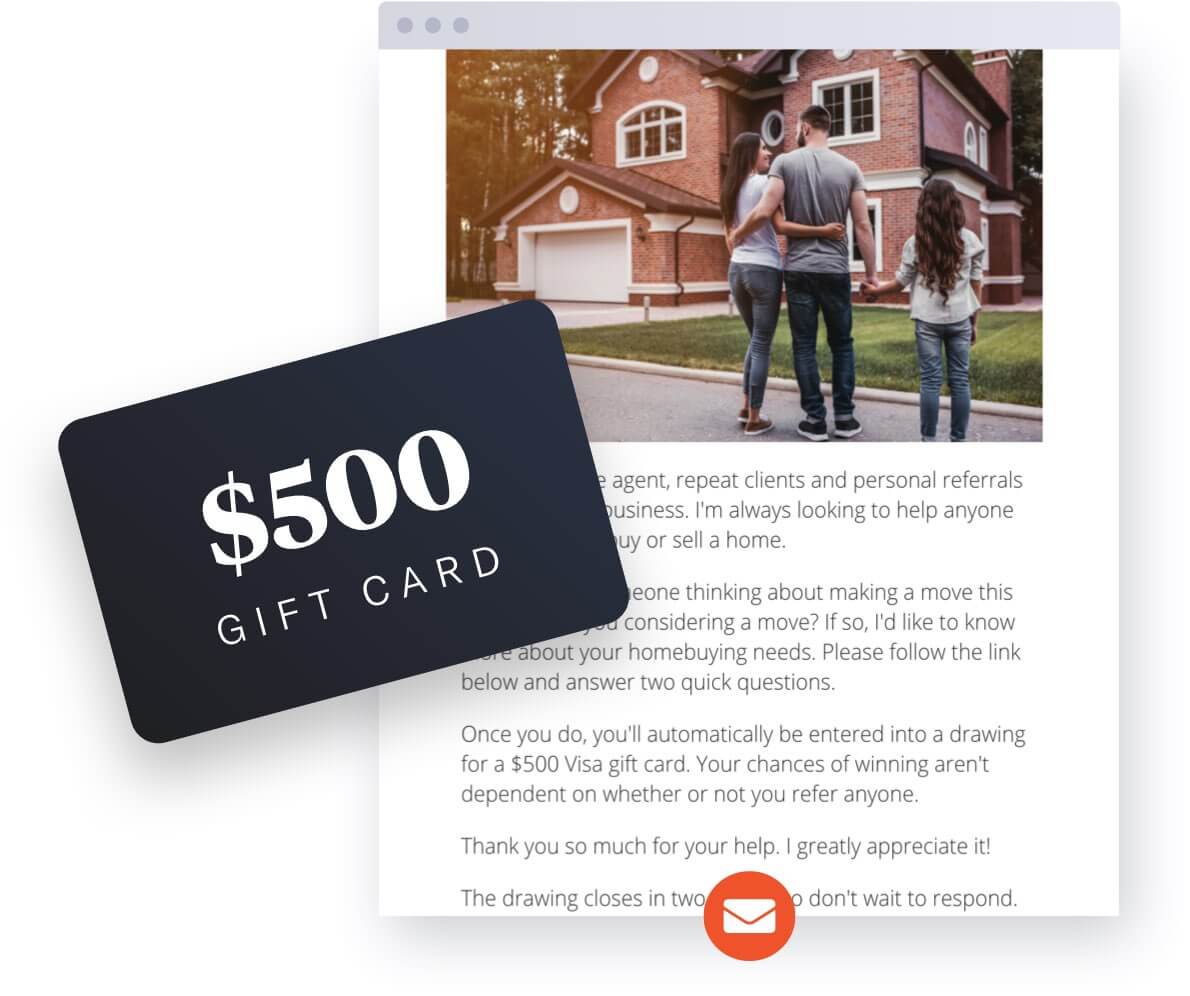 Promote a quarterly sweepstakes
Four times a year, we'll invite your contacts to enter a sweepstakes for a $500 gift card through email and social media. All they have to do is fill out the contact information form; we handle the rest, including the prize.
You gain insights from your clients
To enter the sweepstakes, we ask your network for their updated contact information and if they are likely to need your services in the future, giving you an opportunity to reach out later.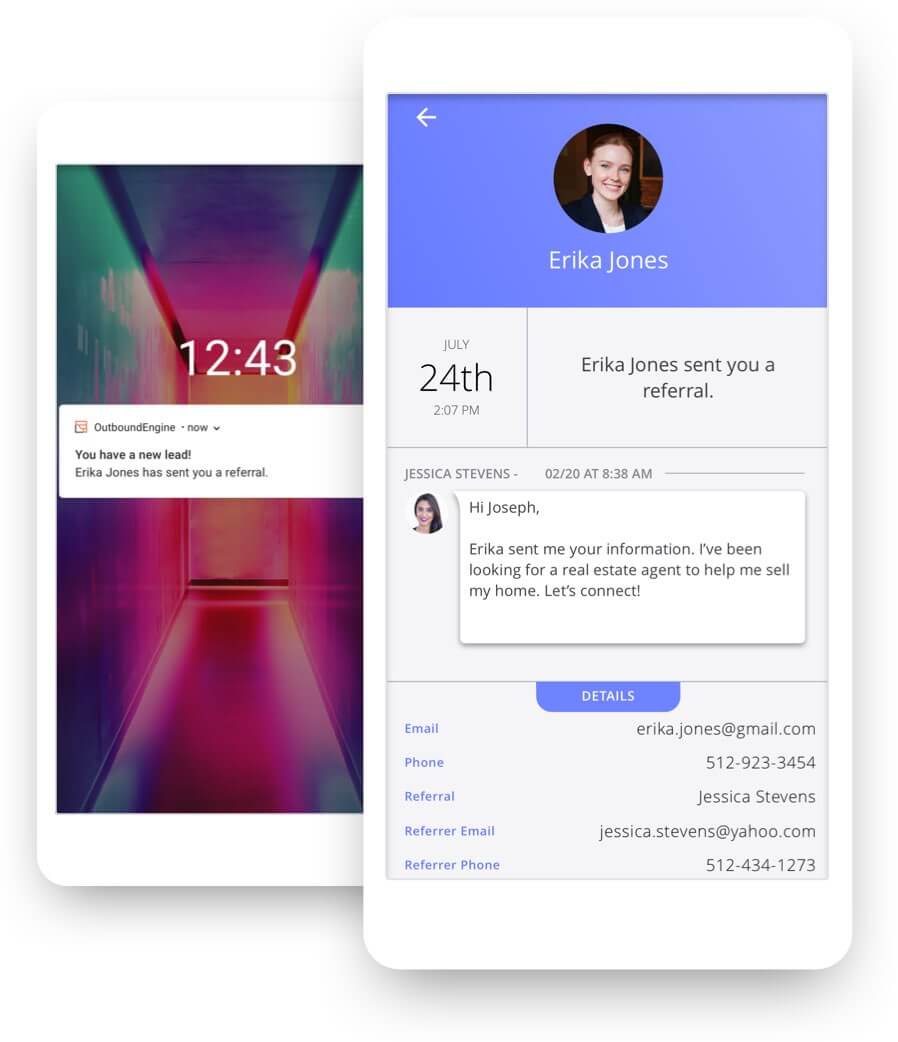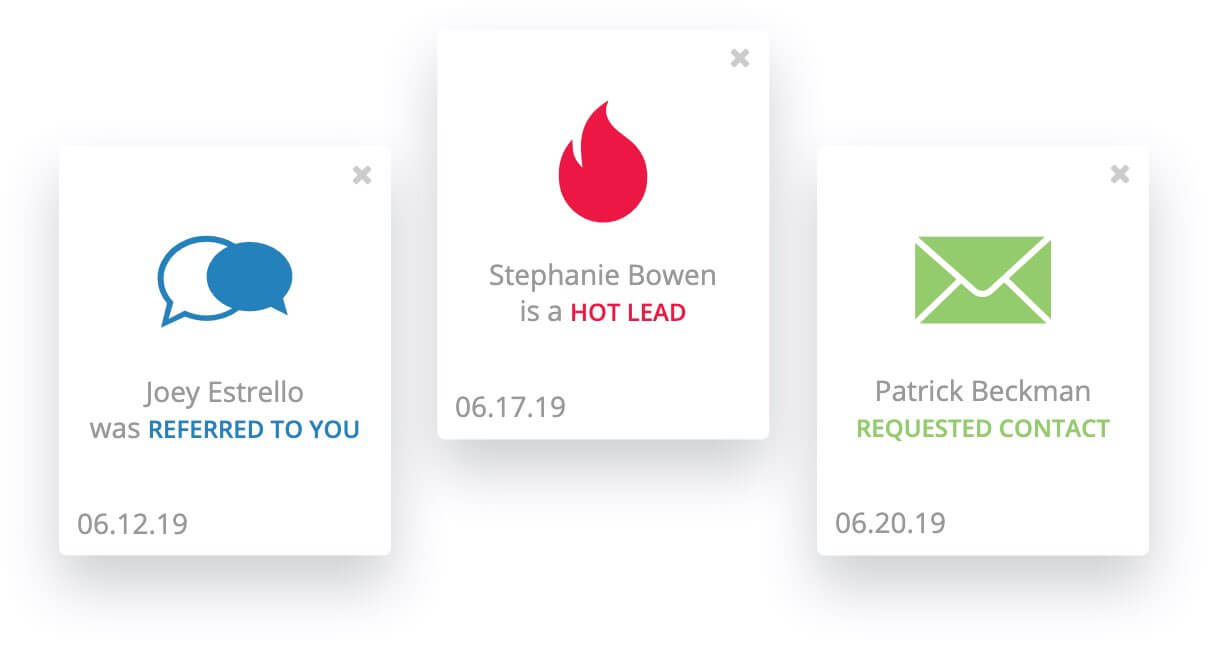 Opportunities from your own network
After entering, we ask your clients if they'd like to refer anyone who might be in need of your services. This results in warm leads from your most reliable source – your own clients.
Interested? Here are a few more details.
Qualification questions
The Referral Engine sweepstakes has qualifying questions appropriate for your industry and client network, such as: "How likely are you to need my services in the near future?"
Resulting contacts
The opportunities generated by referral campaigns come in two forms: warm and hot. Warm contacts are people who are somewhat likely to need your services soon and hot means they are extremely likely. These are automatically sent to your dashboard and as a push notification on the mobile app so you can start reaching out.
$500 gift card
It's on us! At the end of the sweepstakes, we'll pick the winner, share the good news, and get the winner their $500 gift card.
Winners are chosen at random
Winners of the sweepstakes are randomly chosen based on entry, not by the number of referrals they submit. We make it clear that the number of referrals (whether it be 0 or 25) will not impact their chances of winning the sweepstakes since this sweepstakes does not exchange a prize for business. The winner can be anyone: one of your clients or one of their friends that they forwarded the contest too.