IDX LISTINGS AND PROPERTY SEARCH 
Listings Pro gives your clients an IDX search portal that rivals Zillow and Redfin, built right into your OutboundEngine website.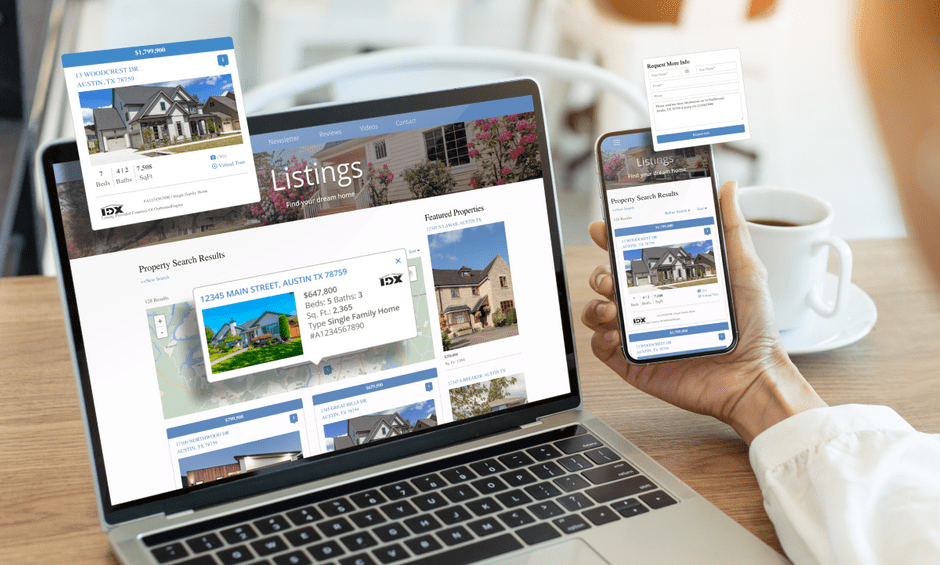 Make your website their favorite place to search.
Keep clients where you want them.
Don't send them to websites that expose them to your competitors. Make your site their go-to home search destination.
Give your listings a competitive advantage.
It's your website, so you decide which listings to feature. Get to closing faster by featuring your own listings on your search pages.
Make the most of your website traffic.
Lead capture forms turn visitors into leads, allowing them to request property information from you (and only you).
Get more from your marketing campaigns.
Link your email newsletters to your search page, driving more traffic and more exposure to your brand.
See how it works with a product specialist.
Powerful MLS search. No competition.
Listings Pro keeps clients coming back to your website, not to brand-name search sites that hand them to other agents.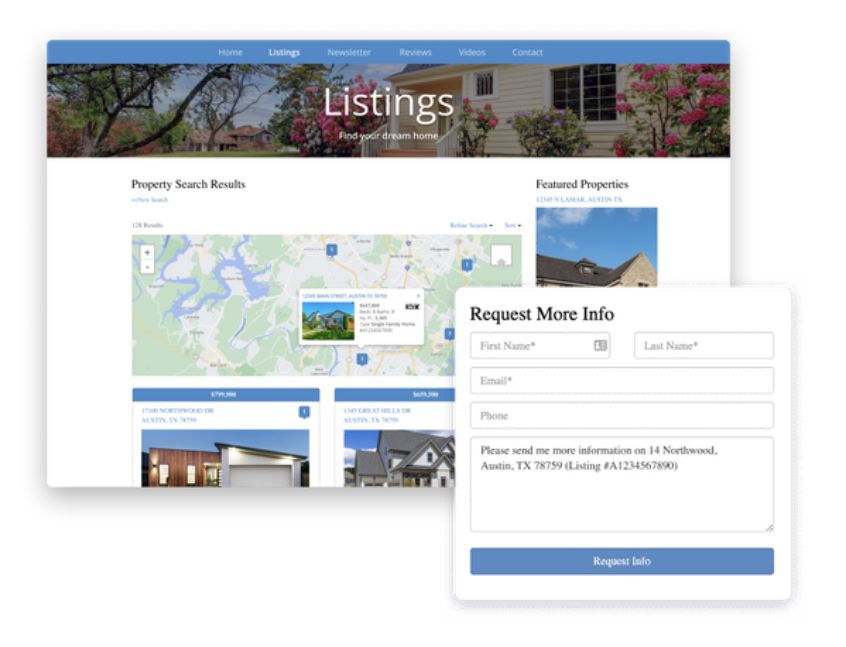 A better experience for you and your clients
With MLS listings and search on your OutboundEngine website, you give your clients a single place for all their home search needs.
Get more exposure for your own listsings
Showcase your most important listings on your search pages, giving them a competitive advantage over other properties.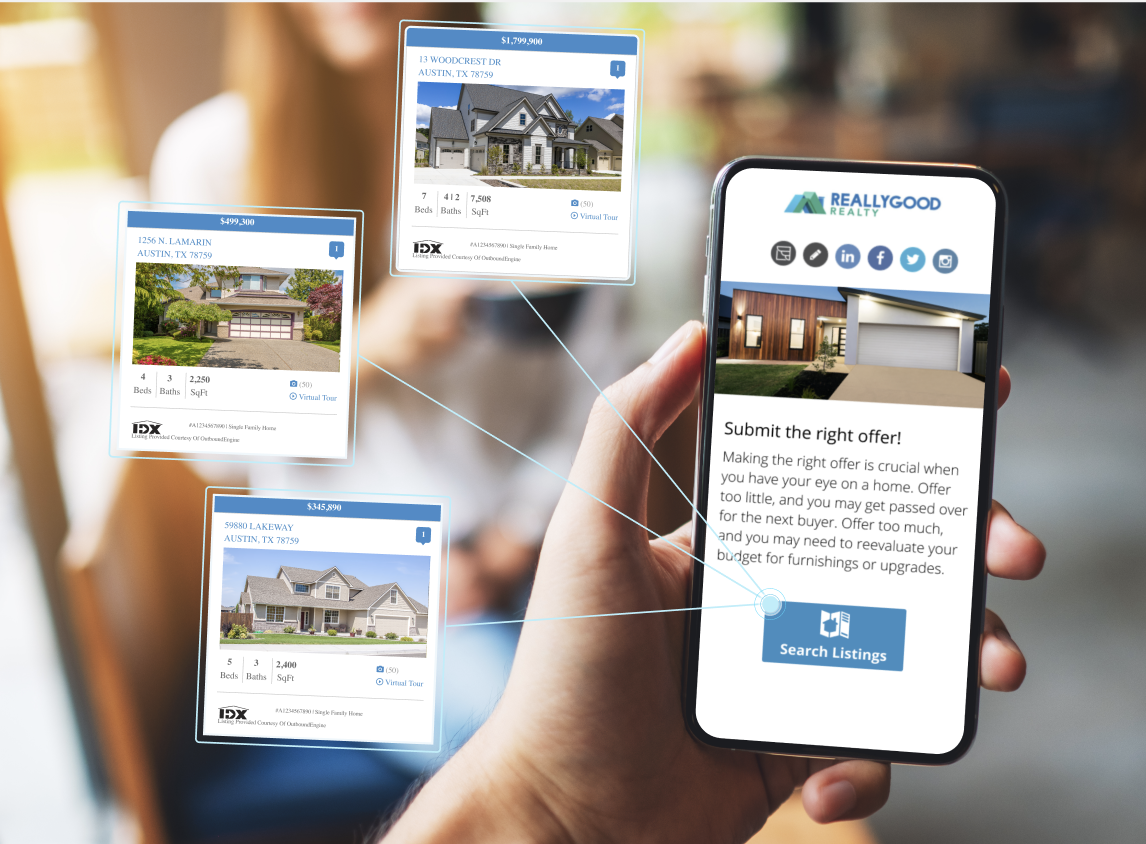 Makes your marketing campaigns even more powerful
With Listings Pro, your OutboundEngine campaigns now send readers to a fully functional home search website, helping you turn more of that traffic into business. And it's all supported by the same Austin-based team you already know.