ALL THE INSIGHTS YOU NEED, RIGHT IN ONE SPOT
Prioritize your most engaged contacts, connect with new opportunities, and monitor your campaigns' performance all in one spot.

One dashboard to rule them all
Think of your OutboundEngine dashboard as your command center. It's the central place you can go to get the information you need in order to best connect with your clients.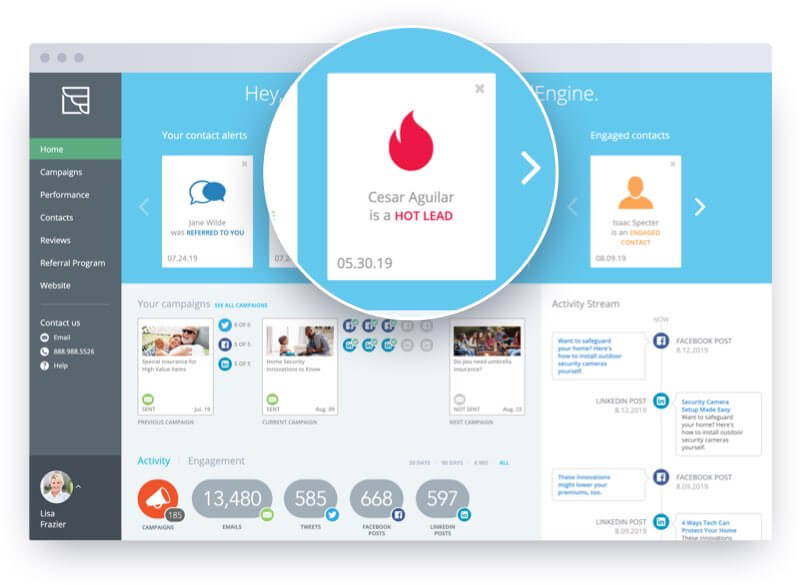 Your best opportunities front and center

Engaged Contacts are the people most likely to result in your next deal. We analyze and track key metrics that measure engagement, and these contacts are the first thing you'll see every time you log in.
Take control of your online presence effortlessly.
For every opportunity, we tell you where they came from, how to get in touch, and what actions they've taken with your marketing campaigns.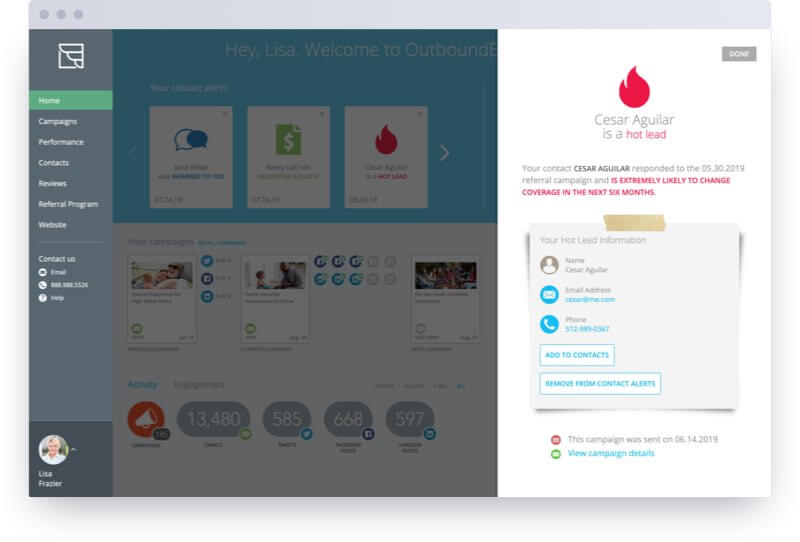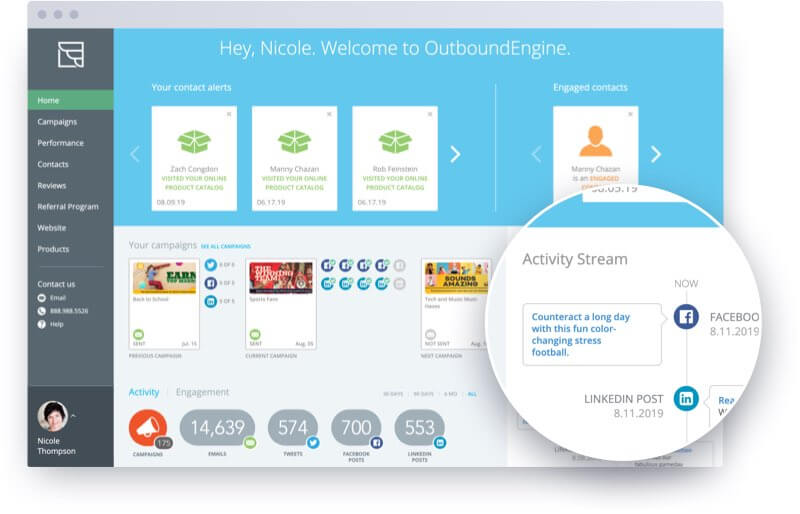 View activity in real time
The activity stream is a real time feed of everything happening in your OutboundEngine account. Filter by social posts, reviews, campaigns and more and make sure you never miss a referral or contact request.
Contact scoring
Our algorithm scores each of your contacts, letting you know who your biggest fans are. These are the people in your network who are your best source for repeat business, referrals, and reviews.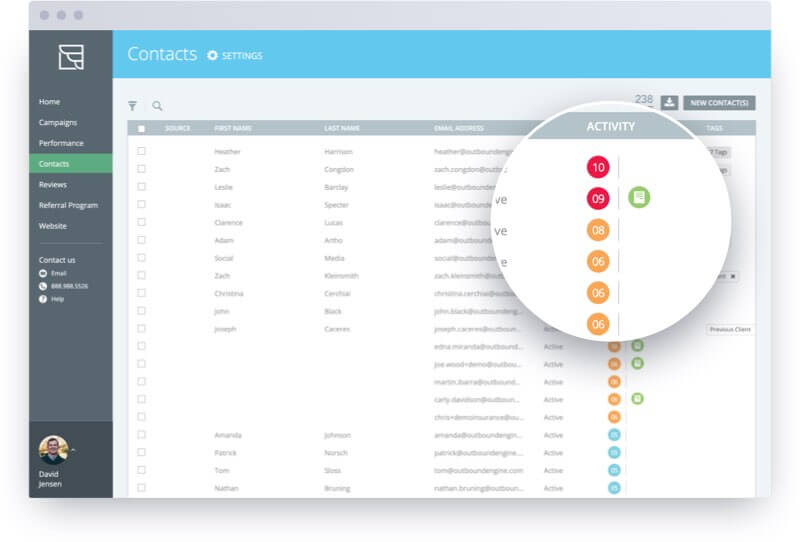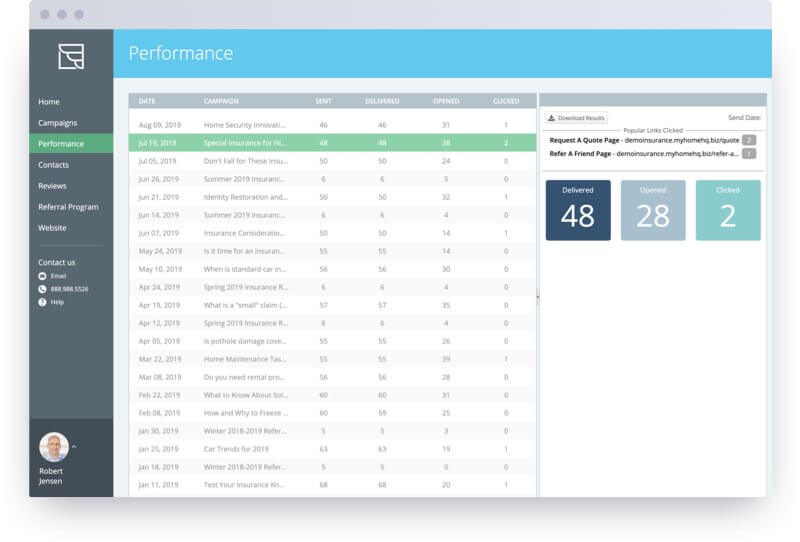 Review campaign performance
On the dashboard you can see your previous, current, and future campaigns, including your email newsletters and social media posts. Know what's been sent and view those results or see what campaign is next and review it before it goes live.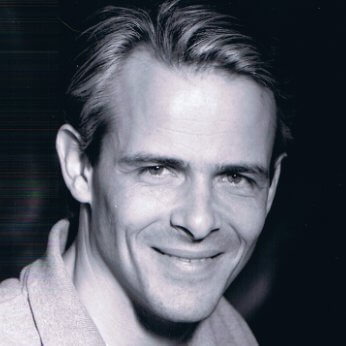 OutboundEngine's reporting allows me to see who is reading my emails and gives me an excuse to reach out. Now I have clients calling me wanting to talk about investments.
Ben Randle | The Solomon Group